Here are links to some of the work I did for the Museum of Cultural History in Randers...

At the entrance, there is a areal view of the city of Randers as it may have looked around 1300.
Click on the close-up below to see the whole city at day and at night...




Inside the exhibiit, there is a display where I've contriibuted the legends of six saints in different comic-book forms.

First there's the story of Saint Nicolaus, who eventually turned into Santa Claus...
(Click on the image below and see the story shown one frame at a time).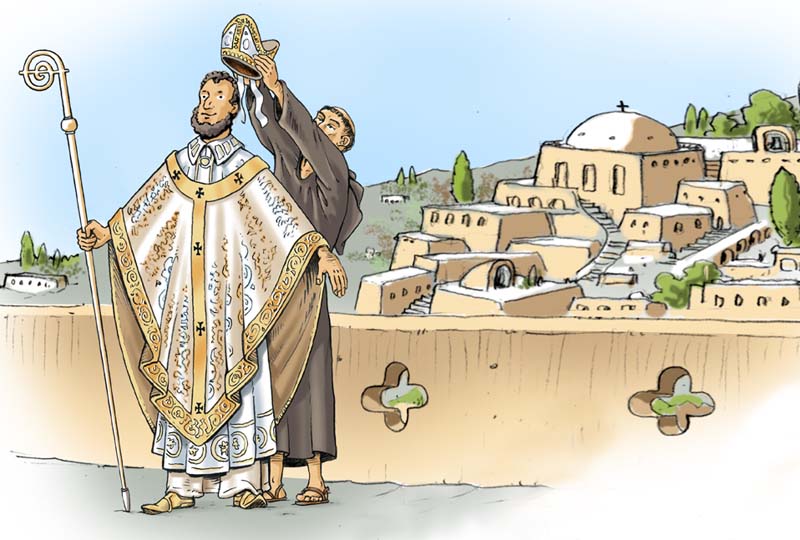 Then there's the story of Saint James, who is responsible for Santiao de Compostella...
(These were done as stereoscopic images. Click on the image below and see the two other stereo drawings
plus a link to a movie-clip that shows the incense swing in use at the Cathedral in Santiago de Compostella today)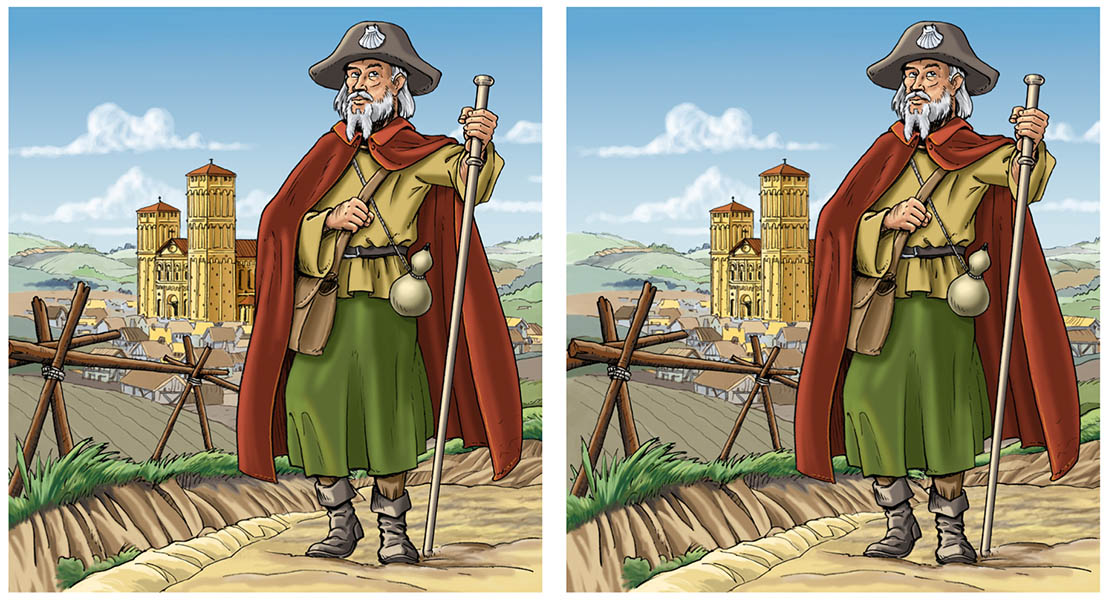 There's the story of Saint Christopher, who carried the whole world on his shoulders...
(Click on image and see the story shown one image at a time,
colors to come and english text... I'm working on that)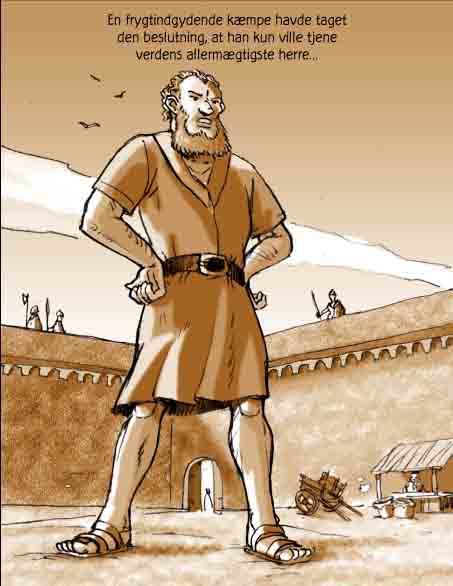 There's the gruesome story of Saint Chaterina...
(Click on image and see the four color iimages,
english text to come... I'm working on that)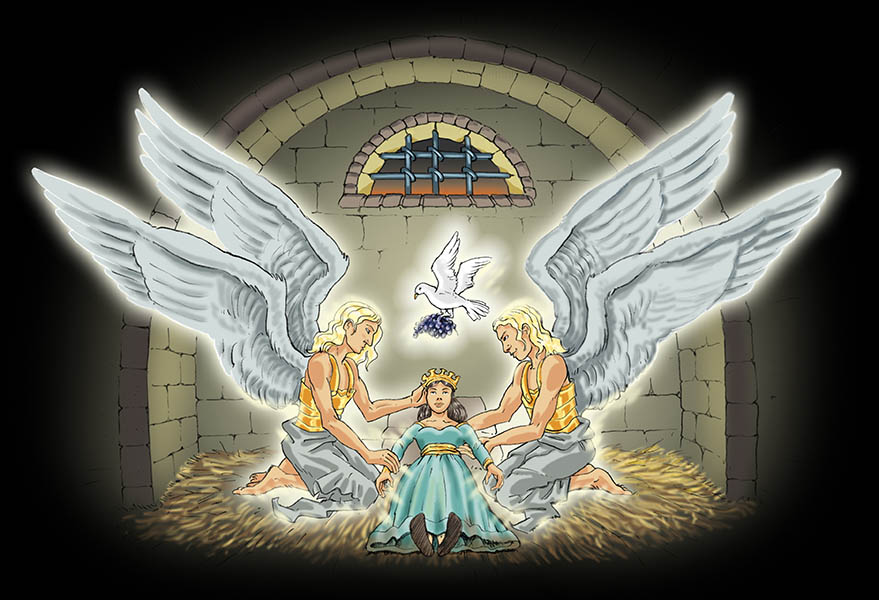 -end of file
14-12-2007
ingo milton